A UNESCO thematic network about nordicity and biosphere reserves
NordMAB is a thematic network for Nordic cooperation, within UNESCO's World Network of Biosphere Reserves. Together with researchers, experts, government officials, and local people we collaborate to address the challenges of regional sustainable development in a northern context. Our network is composed of biosphere reserves in Denmark, Norway, Sweden, Finland, Estonia, Latvia, Scotland, and Canada.
Our focus themes are: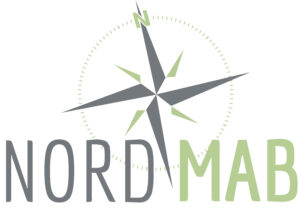 Fostering Northern sense of belonging
Building collaborative partnerships
Connecting to traditional and place based knowledge and research
The UNESCO Man and Biosphere programme develops the basis for the rational and sustainable use and conservation of the resources of the biosphere and for the improvement of the overall relationship between people and their environment. It predicts the consequences of today's actions on tomorrow's world and thereby increases people's ability to efficiently manage natural resources for the well being of both human populations and the environment.
 
NordMAB is a dynamic and interactive network of sites of excellence. The biosphere reserves foster the harmonious integration of people and nature for sustainable development through participatory dialogue; knowledge sharing; poverty reduction and human well-being improvements; respect for cultural values and society's ability to cope with change – thus contributing to the Sustainable Development Goals. Accordingly, NordMAB, as a part of the World Network of Biosphere Reserves, is one of the main international tools to develop and implement sustainable development approaches in a wide array of contexts. 
Of all the UNESCO designations, the Biosphere Reserve is the one, which places the most emphasis on people. In the Nord MAB network we are putting regional differences to the side, in order to work out a common Nordic vision of sustainable living.
Implementing the UN Sustainable Development Goals (SDG's) is our strategy. By sharing best practise and experiences with each other, the UNESCO MAB network and the world, we want to inspire people to start campaigns within their own communities to make a change for a better future now.